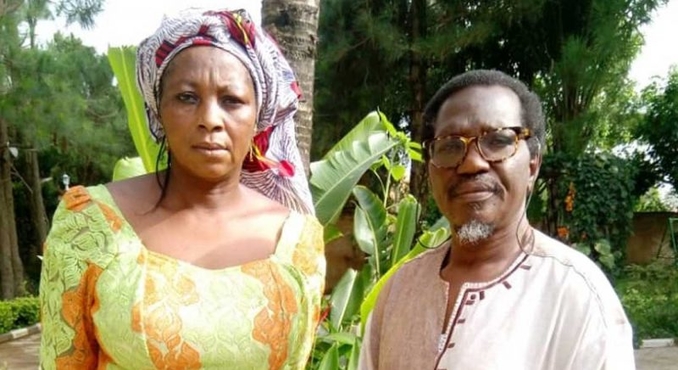 Reverend Gideon Para-Mallam, do you have any news about Leah's wellbeing?
It is difficult to say. What I mean is whatever one says needs to be verified and with a deadly group such as the Boko Haram, one can never say. Leah Sharibu is not being held in a comfort zone and by her volition. No! She is being held against her will. Some two weeks back, I received some confidential news about her well being but that is very confidential, and I won't say more. However, like I pointed out earlier, it is difficult to verify.
Few days ago some christians kidnapped by Boko Haram released a video. They said: Leah is here, she is alive. That's good news?
I believe it is very reassuring to hear that piece of confirmation assuring us that Leah is still alive. I must, however, say that before this recent video, released by the Khalifa Army – connected with the Islamic West Africa Province in early December, the same group through one the captives held Grace Tuka, another Christian Woman suggested that Leah was killed. We investigated at that time – July 2018 and confirmed that Leah is still alive and then later on September 1st, 2019, the Federal Government through Garba Shehu one of Nigeria's President (Major-General rtd) Mohammadu Buhari's spokesman twitted that Leah is still alive. Now, with Boko Haram, one has to be careful due to the conflicting nature of such releases which needs to be carefully studied. The good news, however, is that Leah is still alive.

Why Boko Haram freed all the girls kidnapped in Dapchi on february
19, 2018, except Leah?
That is a very interesting question. It's simple, Leah was held back because she refused to renounce her Christian faith and convert to Islam which was what her Boko Haram captives wanted. Now let's note this, the ISWAP faction of Boko Haram believes Muslims should not be attacked because they felt the other faction of Boko Haram was killing both Christians and Muslims alike. So, they tend not to keep Muslim as captives but do keep Christians. It is miracle Leah, Alice, Grace and others are still alive and hence the need to work for them to be freed from captivity.

Is there actually a real attempt by the federal government to free her?
Efforts are ongoing but from last weeks video released by this Army of Khalifa, the anger of Boko Harams in terms of justification for killing the four Aid workers was the lack of seriousness on the part of the Federal government. However, without holding brief for the Federal Govt, it will be helpful to also hear their own side. My view is that the government still needs to do more to defend and safeguard the lives of her citizens. Some kind of way is needed to engage productively with the Boko Haram. Killing captives – who are prisoners of war in the real sense of the word is against the provisions of the Geneva Convention or protocols of agreement. Boko Haram should not in their anger with the Federal government keeps killing these captives. It is not correct and its spiritually and morally wrong. The reason should prevail. Human life is sacred before God. Human beings are not created by humans but by God. There is no God that will permit these killings.

You are a very good friend and supporter of Leah's family. May you
tell me more about her and her family?
I wish I could say or share more about this family but each time I think about them I am saddened. This is a regular family. Simple, loving and dedicated government workers. Leah's mother is a classroom teacher. So, she is dedicated and committed to education. Now you imagine the agony and pain of a teacher whose daughter is denied her education by force of abduction? Her father, we are in regular touch with also. He is a dedicated worker, very committed. He dutifully goes to the office daily and yet each morning for nearly two years now carrying the burden of a daughter in captivity? Leah has a younger brother Donald, imagine the pain of this teenage boy not seeing his sister? Knowing that she is alive somewhere in the dungeons of Boko Haram? The pyscho-analytical imbalance it must be for this family? The silence they will experience this Christmas and in fact daily if Leah isn't with them?

How is Leah's family going?
Tough and sometimes they feel totally helpless.
They are hopeful or desperate?
As Christians, they are hopeful. Living without hope is the worst thing that could happen to any human being. So, they are hopeful – that one-day Leah will be set free. The Bible encourages hope instead of fear and anxiety or worry. Philippians 4:6-8.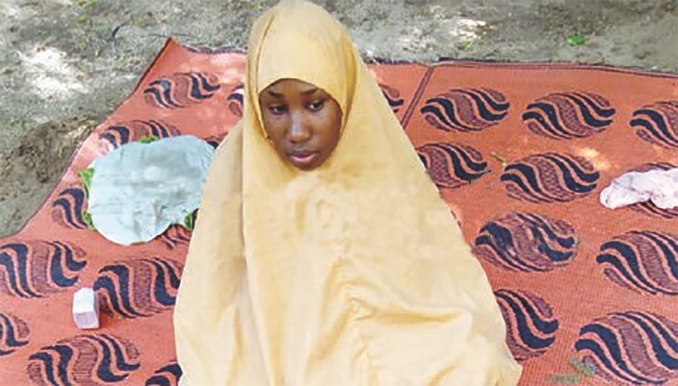 What does sustain them in this very difficult period?
Hope in Christ is the God who fails not even though human beings fail. You see we speak every now and then and the parents of Leah would not fail to say that this is a very painful experience for them and they wish no parent will go through but they have no choice but to expect the best. No one speaks with them, the Nigerian government does not and this is even more painful. A phone call has gone out once or twice to Leah's mother but that's about it. I still hope that one day the President will himself set with them and encourage them face to face one on one.

How many days Leah has already spent in captivity?
Leah Sharibu as at today has spent 668 days (as at today – Dec 19th, 2019) in Captivity and unless a miracle takes place which we pray and she out now or before December 25th, 2019, Leah would have sadly spent 674 days in captivity. For the records, this will be her second Christmas in captivity. A 16-year-old girl? Is this fear, with a government in place in our country and with the global community who profess care for vulnerable children? A child in Africa is a child anywhere in the world. In Europe, America, Asia, Middle East, etc. Please, I urge the global community to do something. Leah's education by the way has been truncated right now. If the world cares about the girl-child education, then world need to unite and do something about Leah Sharibu and through Leah help other Christians and even Muslims in Boko Haram's captivity in Nigeria.

Why Boko Haram, in your opinion, doesn't want to free her?
One her Christian faith, two, she basically from what we hear has been married off to one of their Commanders, we have no proof. But no doubt she is being kept as a slave, a sex slave for that matter. That's truly painful. The world must act to free this girl and others. To think that all this wickedness is being done in the name of religion is even more repulsive and shameful. We hear she is a high prized prisoner and they are using her for bargains. This is inhuman. The price tag for her freedom is very high. Why? Is this all about money or just what?

Although she is only 16, Leah Sharibu is very brave refusing to
convert to islam. What can she teach us and to each christian?
First, the need to hold on to our convictions as Christians even at the point of death. Second, the need for depth versus superficiality in our profession of the Christian faith. Leah has demonstrated what it means to walk the talk of being in a Christian in a hostile world. Third, Leah's case proves without a doubt that the persecution of Christians in Nigeria is real. The culture of denial both in official circles and non-official circles is untenable. Boko Haram has come out in the open now to persecute Christians in Nigeria. Others do it in subtle ways. Sadly the Fulani herdsmen are killing Christians also in large numbers wiping and displacing who communities and sending wrong signals. Fourth, Leah's shining example should fuel parents to teach the children the bible in their homes. Leah has by her action demonstrated Christlikeness as against fanaticism.

You have spent yourself in the last two years calling for Leah's release. Is the government doing enough?
It is inconceivable how the Nigerian Government keeps talking with little or no results so far to convincingly show Nigerians and the world that they are capable to bring Leah home to her parents. It's up to the President to show this rather than tell! Tough-talking does not set captives free. But smart and tough action does!