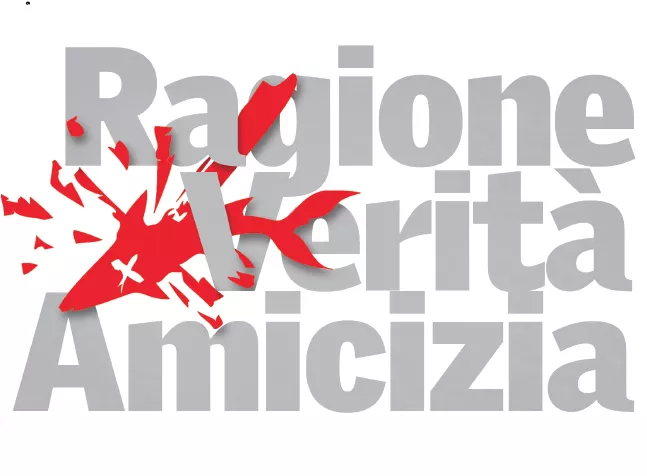 Alcuni lettori londinesi di Tempi hanno tradotto in inglese "Ragione Verità Amicizia", il manifesto dei nostri vent'anni e della Fondazione Tempi (una proposta che si può sottoscrivere in questa pagina). Li ringraziamo e pubblichiamo la traduzione di seguito.
As Don Giussani said, culture is the systematic and critical awareness of one's own experience. It has to do, therefore, more with life than with study. Not that study is unnecessary, but it is useless if it is not applied to life, understanding the factors that make it better and able to face difficulties and contradictions. The critical ability, in fact, does not lie so much in the denunciation of that which does not work – in doing this we are all experts -, but in the recognition of that which does work, defending it and proposing it to everyone. "Judge everything and keep that which is of value" , St Paul would say, inviting us to discover the ultimate positivity of reality, the motive for which it is worth living. This discovery is not optional, even if it is not spontaneous: it requires an engagement, a cultural engagement, an engagement with and of life.
If life is not given, it is stolen, carried away. Life, in fact, is not ours. We received it; every day we receive it against the fate which could deny it and destroy it. Life is dependence, on air, on food, on others and above all on its meaning, or better, on the relationship which life tends to seek and establish with everything that exists. To penetrate the meaning, this is the aim and fascination of life, the why of reason, which tirelessly explores itself and nature.
But today such a work appears to be strongly blocked. We face two extremes, which are progressively invading the common mentality, filling it with bias. On the one hand, there are those who give reason an unlimited free will, without limits and dependences: a reason without truth. On the other hand, there are those who claim that the truth, of an idea or faith, does not need to be understood or assented to: a truth without reason. Both cases reveal an irrational claim, which, as well as producing the same violent results, dries-up the spirit in a suffocating meanness.
There is no reason without truth and no truth without reason.
Reason develops through the responses and the promises with which reality confirms and purifies one's desires. The truth is the ultimate, totalizing response, which respects reason and makes its capacity emerge, because even when it is mysterious, not controllable, it manifests itself with the strength of a positive and winning attraction. In the correspondence between truth and reason lies the fulfilment of the freedom of the person, of her uniqueness and irreducibility. No prevarication is allowed, whether in the name of reason or of truth.
The prologue to St John's Gospel affirms that the truth was made flesh, realized in a man and became friendship. Truth ceased to be distant and was torn away from the coldness of definitions, from the pride of the learned, from the presumption of the intellectuals, in order to become one of us and among us. The truth can be followed and obtained by a profoundly human dynamic, like that of a baby who learns from his parents. The truth became simple, maybe arduous, but a frequentable companionship for all those who meet it, such that all those who wish may fill their humanity with it.
The tendency not to trust in anything and anyone is widespread: existence closes itself like a cement palace without windows. Instead we need to become friends again: friends of mankind, because we are friends of truth and reason, a window wide-open to the world and to others. In this way dialogue is possible without fear of identity and diversity. Without dialogue about truth, shared living and democracy itself risk to transform themselves in an oppression by the majority, with their own real forms of cultural totalitarianism, which is what the dominion of politically correctness risks to be.
Our proposal is that reason and truth, always kept together, may be the conditions of a path of friendship and freedom, necessary today as never before, to be protagonist, judging everything without fear, complexes and conformisms.